Inventors at heart, our international team leverages diverse backgrounds to solve real world problems in medical practice – from clinical and research leadership to a broad range of product and service design applications.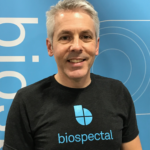 Eliott Jones
CEO
Eliott is responsible for high level strategy, market development, and product direction – and most importantly, supporting the team's success.
Eliott's digital career started in the early '90s working next to MIT in the technology consulting industry. When he saw the Mozilla beta browser, its potential to spark a transformative era was evident. Since that point, he has consistently explored online, connected technology's evolving potential to improve lives.
Eliott has held executive roles building digital innovation organizations and driving strategy as well as online product design and development for major brands including Yahoo, Landor Associates/Young & Rubicam, Intuit, Logitech and Rambus. In addition to advising early stage startups, he is also a mentor in Colgate University's Thought in Action Institute, helping young entrepreneurs to hone their business ideas and to bring their product visions to fruition.
Eliott holds B.A.  in Visual and Environmental Studies, Magna Cum Laude, from Harvard, where he also served as teaching faculty in design.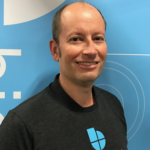 Prof. Patrick Schoettker
Senior Medical Advisor
Dr. Schoettker is the original spark for Biospectal's vision to become a revolutionary force in how we measure and manage patient outcomes through merging breakthrough optical biosensing technology with ubiquitous IoT devices.
Dr. Schoettker is a professor specializing in Anesthesiology and Emergency medicine at CHUV and actively partners with CSEM to introduce and validate new medical technologies in the clinical setting in Lausanne. His focus of interest is bringing technology into the patient care setting in order to improve medical outcomes through improved efficacy, as well as better patient centered care factors relating to ease of use and comfort.
To support Biospectal's imperative of achieving medical grade accuracy, Patrick plays a critical role to ensure that data acquired through innovative technology has been validated scientifically in a medical environment.
Prior to his tenure at CHUV, where Dr. Schoettker rose to Head Physician in the Department of Anesthesiology of the Lausanne University Hospital, his medical training spanned the globe, taking him to France, Canada and Australia. In the process, he explored varying medical perspectives and practice methods across diverse academic and clinical environments. These experiences have proven a continuing influence in his boundary stretching outlook and human centered approach to medicine.
Dr. Schoettker is the author of more than forty scientific papers and editor of a best-selling medical textbook. He also claims numerous patents and inventions in the field of anesthesia, acute care medicine and wireless physiological signals acquisition and monitoring.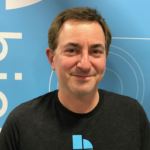 Peter Dolch
Chief Technology Officer
Peter has extensive experience in leading and managing large, complex systems development projects.
Prior to Biospectal, Peter's role as CEO of Thaumaturgix included business operations, corporate development, finance, legal, and product lifecycle management. His firm ranked twice in the Inc. 500 Fastest Growing Private Companies list. Peter was also an early employee of Cambridge Technology Group/Partners,  a global technology and business consultancy.
Peter has sat on several boards of technology innovation companies including AmericanDiamondMint (e-commerce), Port Indigo (mobile solutions), UnChat LLC (online democracy platform), Transclick (wireless multi-lingual translation), CheetahMail (email marketing), and Intellireach Infocrossing (IT outsourcing).
Several of the startups with which he has been involved have had successful exits with over 10+ times returns to IPO.
Peter holds a B.S. in Management Science from M.I.T.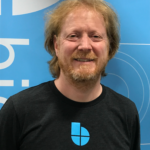 Thierry Kunz
Administrator
Thierry leads Biospectal's finance and business operations. With ten years' experience in the banking services sector, he is also a serial entrepreneur in the field of innovative textile design and creation.
Thierry claims a strong background in maximizing investment return and has acted as a leader in international small businesses in the field of technology transfer to final user. His broad network of clients and investors encompasses Europe, United-States and Australasia.
Through his success in combining of financial acumen and passion for non-traditional startup innovation, Thierry demonstrates an "out-of-the-box" approach to human networking, financial intuition and go-to-market solutions.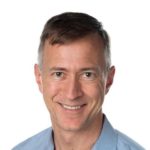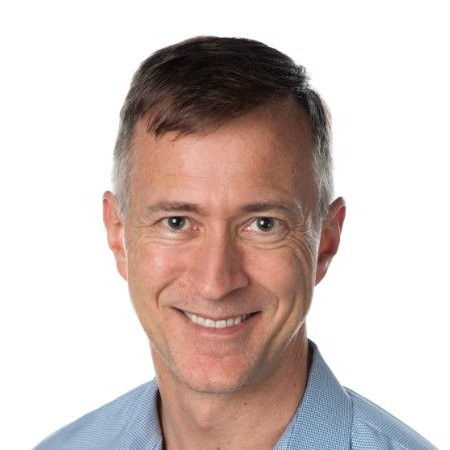 Tim Catlin
Technology Strategy & Architecture
Tim is a veteran Silicon Valley CTO with deep experience in systems development as well as executive technology leadership. His areas of expertise include product strategy & execution, technology organization planning,  large scale web and service architecture development and platform & developer APIs. Tim advises on engineering process design and object oriented system architectures as well big data analytics and optimization. He also has extensive experience in intellectual property protection.
Tim is currently CTO at PresenceLearning and has formerly held executive technology roles at leading innovative companies Change.org, Zynga, Intuit, and Taligent.
Tim holds a B.S. in Computer Science from Brown University.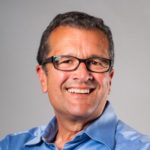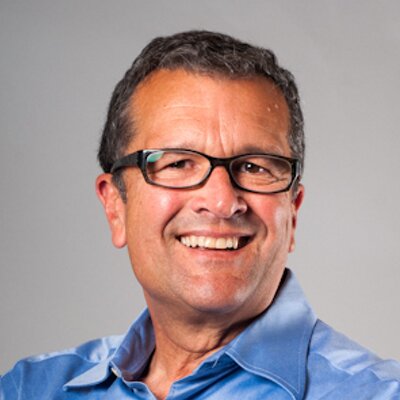 Burt Cummings 
Technology Sector & Startup Growth
As a serial entrepreneur and an early leader at Apple who helped to create the Silicon Valley of today, Burt brings extensive strategic, operational, and product development experience in the technology sector to the team. Currently CEO of a newly minted startup, Bright Marbles, Burt previously served as Versaic's CEO through its recent acquisition. Prior to joining Versaic, he worked as an strategic marketing consultant, helping companies identify and optimize solutions in the technology sector. He also was co-founder and CEO of GoCampus, Inc., providing targeted publishing and communications higher education solutions to student, faculty, and parent communities.
Burt has held executive roles as VP and GM of Interactive at Brand Dialogue and Landor associates in the Young & Rubicam family, as well as at Apple and NeXT. Burt graduated cum laude from UC San Diego with a B.S. in Computer Science.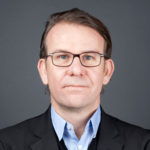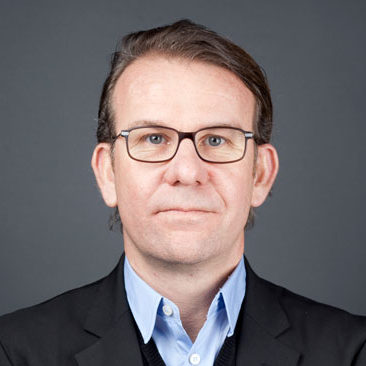 Jens Krauss 
Research Partner
VP, Systems – CSEM
Jens Krauss is the Vice President of CSEM SA which is a private, non-profit Swiss research and technology organization focuses on generating value for a sustainable world. One of the recent operations of the CSEM was to lend its 'eyes' to 'Space Clean-up' satellite that was developed for eliminating space debris!
Jens received his Master in Eng. Sciences in 1991 at the 'Swiss Federal Institute of Technology' (ETHZ), followed by a two-year research stage at the 'Politecnico di Milano', Italy. Back to ETHZ, he lead the biomechanical software team of ESA's human spaceflight Mission TVD. Jens joined CSEM in 1996 and is leading today the Systems Division with its strategic Medical Device Technology activity. His expertise in the field of human vital signs monitoring and mobile patient health has led to a series of key patents, successful technology transfers and start-ups.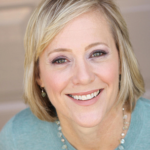 Kate Purmal
Strategy, Finance, Medtech
Kate Purmal is a pathological optimist and accomplished visionary who brings out the brilliance in leaders and their teams. She has over 15 years of experience working as a CEO, COO and CFO to start-ups and privately held technology and life sciences companies. Kate previously served as a Senior Vice President at SanDisk and was on Palm Inc.'s founding management team. Kate regularly works with executives, leaders and their teams to initiate game-changing initiatives by launching Moonshots. She is co-author of The Moonshot Effect, Disrupting Business as Usual. As a serial entrepreneur and expert in launching successful new companies, Kate co-founded and served as CEO of the software joint venture U3 (merged with SanDisk in 2007), co-founded Liquid Machines (acquired by Check Point Software Technologies in 2010), and was a member of the founding management team at Palm, Inc (acquired by US Robotics in 1995). She advises CEOs of startups backed by Accel Partners, Khosla Ventures, Sequoia Capital, Sierra Ventures, the Omidyar Network and other top-tier investors.