The Optical Revolution in Remote Blood Pressure Management
...at Your Fingertip.
Biospectal is making instant, ubiquitous, and accurate remote blood pressure monitoring and management a reality. With a touch of the finger to a smartphone camera, anyone can transform their phone into a
medical grade

blood pressure monitoring solution – any time, anywhere...
SXSW 2022 has selected Biospectal to join its list of Innovation Award finalists  from a huge number of entries for the award ceremony in Austin, TX on 14 March. Come talk with us about our fingertip optical sensing with OptiBP and Biodisc on Saturday at the Innovator's showcase!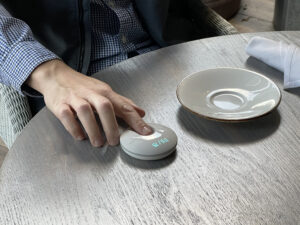 Latest News
All-in-one blood pressure monitoring device, Biodisc democratizes access and expands the reach of Biospectal's blood pressure monitoring platform from smartphones and other connected mobile devices, to clinics, hospitals, work and home The Biospectal team is
Read More »
Join us at Mobile World Congress in Barcelona February 28 to March 03 2022!